The Community Outreach Committee is responsible to manage the goals of the BMQG in accordance with the BMQG Bylaws, Article II, Purpose:  "… support and sponsor quilting activities such as community events" and " … participate in community sewing activities through the making and donating of modern quilts".
The BMQG donates quilts to various local organizations throughout the year (e.g., Fire Stations, Police, Assisted Living, Nursing Homes, Kidney Centers, Cancer Centers, Children's Hospital, Veterans Outreach, etc.).
The BMQG also supports community quilting activities such as participating in STEAM Fest at the Boulder County Fairgrounds.  At this event guild members help children create blocks by sewing strips of fabric together. The BMQG members then sew these blocks together into quilts for donation. The Committee also promotes Sew Days within the guild to create quilts for donation.  
These events share the creative expression of Modern quilting, promote community involvement, and create donation opportunities all while having fun!
If you have any questions regarding our charity quilts, please email us.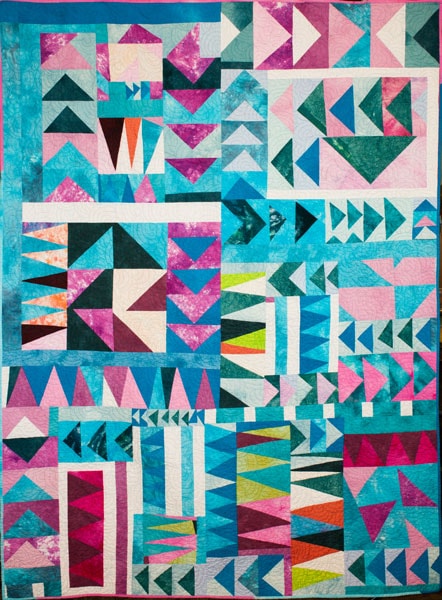 Quilt #1
56" X 75"
Half-square triangle Improv
Donated to Boulder Police Victim Services on February 9, 2018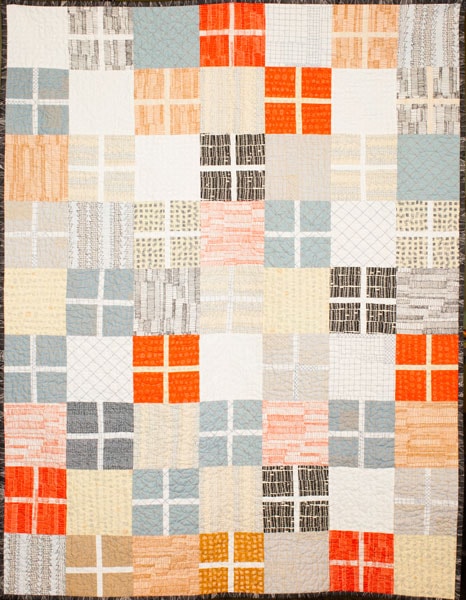 Quilt #2
38" X 49"
Front crosses and back pinwheels
Donated to a Boulder MQG member recovering from an injury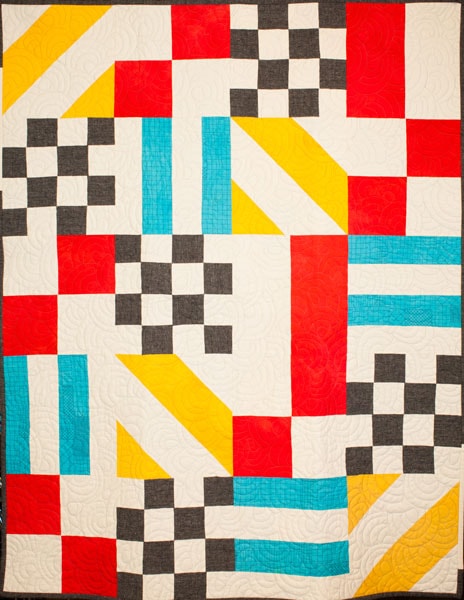 Quilt #3
45" X 56"
Blocks representing nautical flags
Donated to Boulder Police Victim Services on February 9, 2018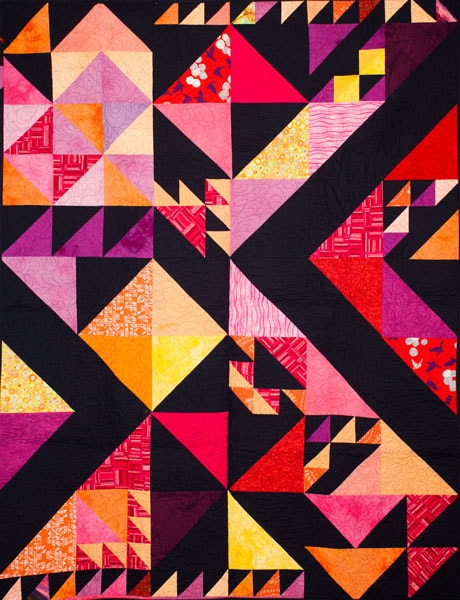 Quilt #4
51" X 66"
BMQG 2017 project – Half Square Triangles
Donated to Boulder Police Victim Services on February 9, 2018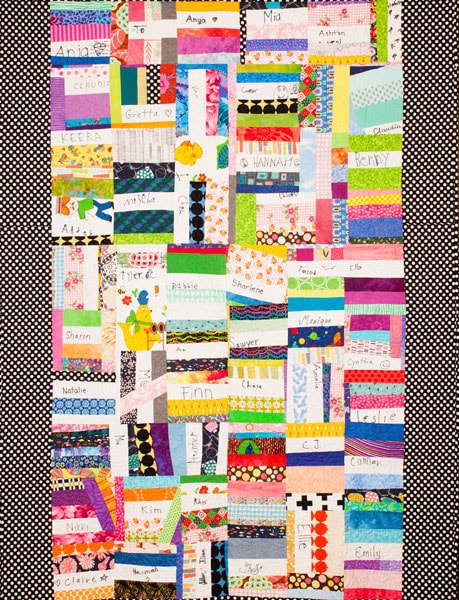 Quilt #5
51" X 67"
STEAMFest 2017 Community Quilt
Donate to Boulder Police Victim Services on February 9, 2018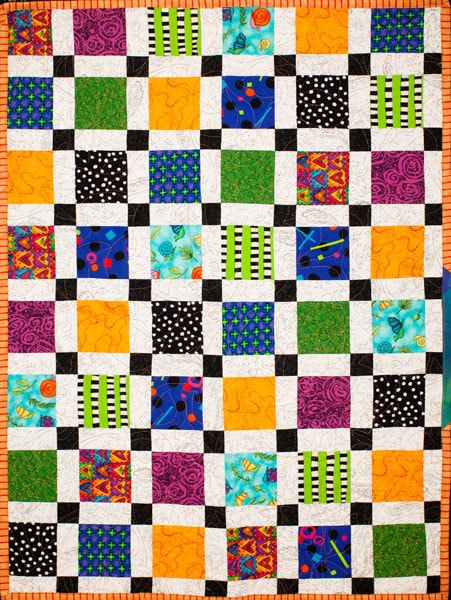 Quilt #6
25" X 33"
Baby quilt – Scrappy print square with cornerstones, circles on the back
Donated to Peaks at Old Laramie Trail, Lafayette CO on February 1st, 2018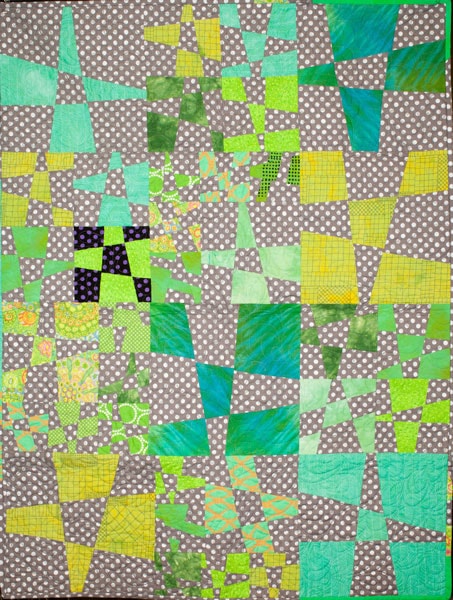 Quilt #7
35" X 46"
Wonky Nine Patch
Donated to Boulder Police Victim Services on February 9, 2018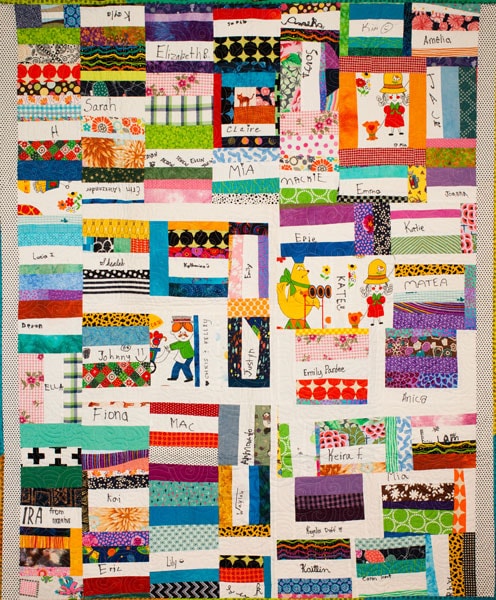 Quilt #8
49" X 59"
STEAMFest 2016 Community Quilt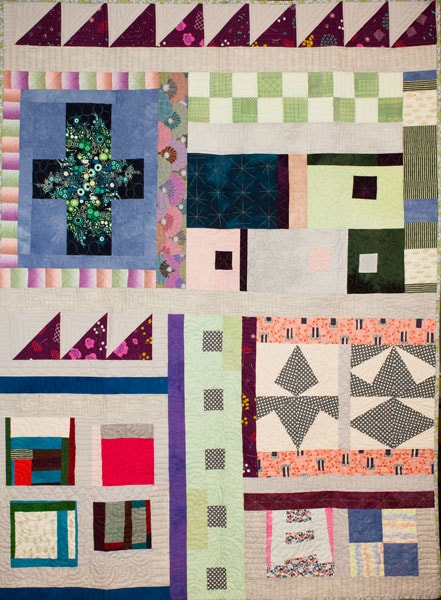 Quilt #9
50" X 69"
Group quilt from 2016 BMQG retreat
Donated to Boulder Police Victim Services on February 9, 2018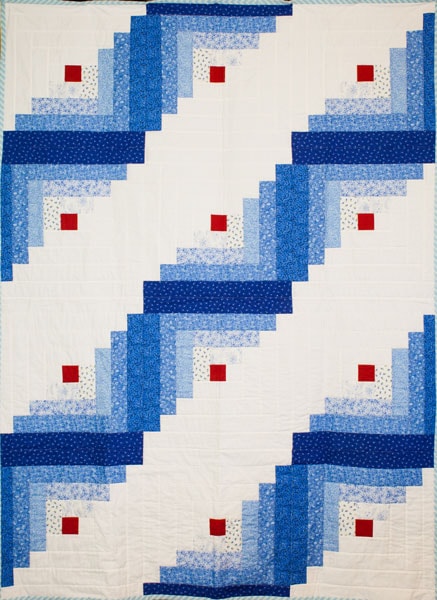 Quilt #11
53" X 71"
Log Cabin
Donated to Boulder Police Victim Services on February 9, 2018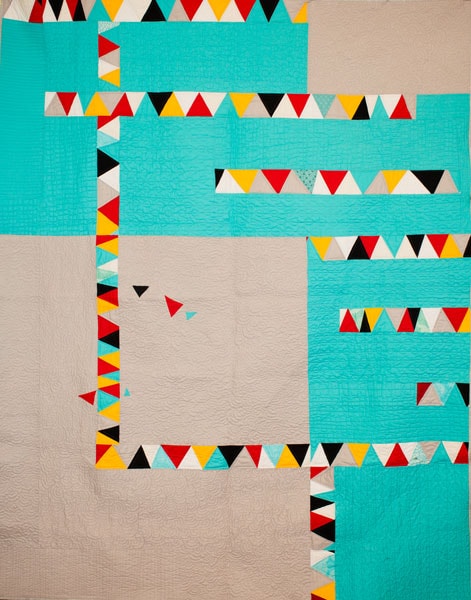 Quilt #11
71" X 89"
QuiltCon 2016 Charity Quilt entitled "Triumvirate"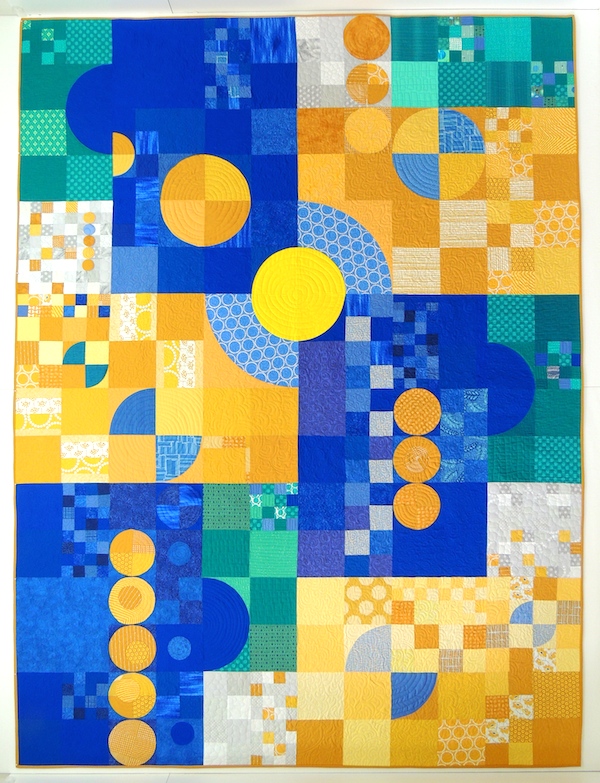 Quilt #12
QuiltCon 2017 Charity Quilt entitled "Colorado Cadence"
Donated to Teens, Inc in Nederland, CO